Datacenter in Palermo, Italy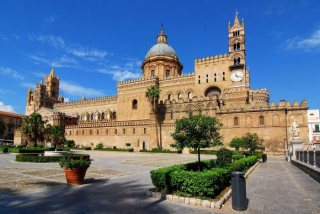 Sicily Hub is Sparkle's Next Generation open Data Center in Palermo and the leading IP gravity center in the Mediterranean basin where Content meets ISPs.
Located closer to North Africa, the Mediterranean and the Middle East than any other European peering point, connected to all cable landing stations in Sicily and served by Sparkle Tier 1 grade IP Transit service Seabone, locally endowed with top global content, Sicily Hub provides top quality and cost efficient connectivity services with reduced latency and lower bandwidth costs than any other European location.
A wide range of customer segments can benefit from Sicily Hub's open and resilient configuration and enjoy the rich ecosystem and marketplace of multi-breed interconnected players.