Premium Dedicated servers in the Netherlands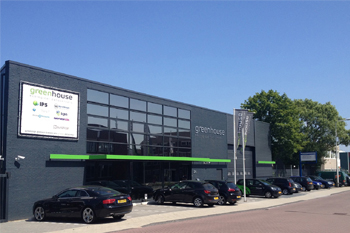 Dedicated servers from EuroHoster - this is a quick activation and the ability to upgrade the server at any time. We focus on providing quality server rental service in Europe, cooperating with one of the most stable data centers in the Netherlands - 
Greenhouse Datacenters
. This data center is Tier 3 certified. The total network bandwidth is 10 Tbit/s with a utilization of only 45%, which, together with the location in the center of Europe, provides the most optimal response from anywhere on the mainland, and also allows us to provide the necessary capacities to our customers at any time.
Network
The network with fully redundant 10Tbit/s capacity consists of a mix of Tier-1 and Tier-2 carriers, and loads of public and private peering partners.
Big capacity, redundancy, scalability and low latency are the main drivers of our network. Two datacenters are located nearby one of the biggest internet hubs in the world: Amsterdam. From here we supply excellent services to customers anywhere in the world.
The core network is designed in a way that we never rely on single elements, any malfunction will be picked up by redundancy mechanisms.
Newest UPS technology. Green!
Our uninterruptible power supply units (ups) are highly efficient. Because of the newest techniques of our vendor relation Eaton we are able to achieve over 99% efficiency. These results are achieved through advanced power core technology, and continues to provide the load with maximum protection.
Generator sets
If there is a fault on our energy suppliers energy grid, we have multiple 800kva generators at our disposal. The generators are preheated 24/7. This way the generators are able to supply the whole datacenter within a few seconds.
Cooling
Because a stable temperature is very important for the hardware in the datacenter we use N+1 down flow cooling units. Because of the raised floor in the datacenter combined with floor parts which are perforated the cold air is blown up very precisely for the most efficient situation.
---
You can check the speed with this
Looking Glass
.