Datacenter in Strasbourg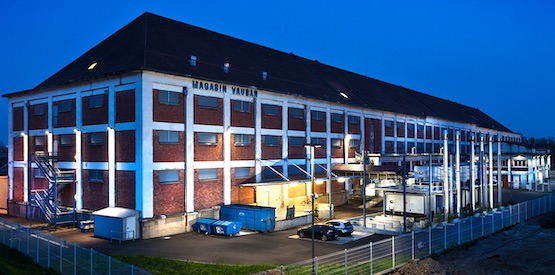 The clear goal of the European DataDock data center was to meet the highest demands on availability and connectivity. To this end, all the relevant facilities were laid out redundantly.
In order to achieve outstanding energy efficiency, the infrastructure consists exclusively of state-of-the-art eco-friendly components. In addition, an innovative artesian-well cooling system ensures optimum energy ratings.
DataDock is located along the main European fiber optic route, resulting in the fastest possible connection to Germany, France, the rest of Europe, and indeed the rest of the world!
Backbone connects the data center on one path directly with Frankfurt, as well as on another redundant path over Paris and Brussels.
Carriers via European backbone: Deutsche Telekom, Level 3, Telia, Cogent, DE-CIX / ECIX / LINX